Welcome All Readers,
When All The Tricks Get blocked Then Here We Come With Our New Trick.
It May Be Proxy Trick but It work. So, We Brought To You Our Latest
Airtel Proxy Trick For December 2012 With Super Fast 3G and Resume Support.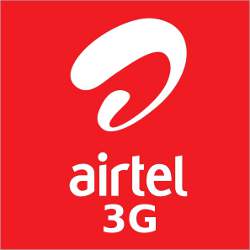 Lets See The Feature Of Airtel Proxy Trick:-
1.) It Work On PC & Mobile Both.
2.) Very High Speed Proxy.
3.) High Speed in 3G Mode.
4.) Also Work On zero Balance.
6.) Working In Many States.
7.) No Balance Will Deducted.
Steps To Connect Airtel Proxy:-
On Mobile:-
a.) Create a New Setting On Your Mobile With:
Name-Any Thing
APN- airtelgprs.com
Proxy-63.141.241.213 Or 209.97.221.88 Or 76.73.71.203
Port-80
Home Page- http://www.google.com
b.) Now Save Your Setting.
c.) Switch Off Ur Phone And Then On It.
d.) Activate The Setting.
e.) That's All Enjoy.. Free Airtel 3G On Ur Mobile..
a.) Connect with the setting airtelgprs.com As APN.
b.) Go to Firefox/opera/Chrome Network Setting
c.) Fill the above Proxy address and port in it
d.) Save the Settings
That's all !!
***IF YOU WANT TO DOWNLOAD WITH IDM THEN ENTER THE SAME PROXY AND PORT IN IDM.
NOTE:-When VPN tricks Not Work Then User Use Proxy Trick And increasing Use Of Proxy Will Block Your Airtel Sim. So, Disconnect After High Usage And then Reconnected It.